COMMENDATION TO BOB MOSS
and Thanks to Dave Chalton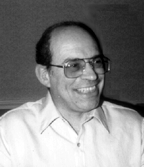 Bob Moss has been our Treasurer since 1979 and is going to get a much deserved rest from the function, having been replaced by Jack Paddock. Bob took on a task that few ever volunteer for. He not only did the job, but expanded on it and improved it to a level that is now very impressive. The function is very complex in terms of making the most of our assets while assuring adequate operating funds.
The BPA Board unanimously recognized Bob's accomplishments with a commendation, outlining the many improvements and the growth which has occurred over his many years of service. Bob has served and is still serving as Treasurer for many other organizations, and continues to act as the chairman of the Zoning and Land Use committee. He continues to be a strong and well-informed voice for this community and he deserves special recognition for his devotion to this effort on our behalf.
Thanks Bob!
Jack Paddock brings new ideas and experience to the job, and is currently acting chair of the Disaster Preparedness Committee as well as representing volunteer efforts for Ham radio operations for Santa Clara Valley.
Also handing off the baton is Dave Chalton, who has served for many years as our secretary, and who introduced a well-organized and structured appearance to the format of our minutes.
Thank you, Dave!!
Dave has served in many other positions for the board, including President and Vice President. His position was filled by Inge Harding-Barlow, who has been a board member for many years and continues to be chair of the ToxSafe Committee. Thanks to you all for your continued support to the community!
---
Return to BPA Spring Newsletter Index